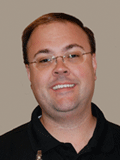 Josh has over 19 years of Web Development Experience and over 27 years of Marketing and Advertising experience. He is well versed in web design principals, methods and techniques as well as hosting and server technologies.  He has an endless list of clients ranging from basic site designs, online communities, and full-scale web e-commerce applications.
Skillset:
HTML
PHP
MySQL
SEO (Search Engine Optimization)
WordPress
Online Communities
e-commerce solutions
Social Media Strategy
Background in Graphic Design and Printing
Background Marketing and Advertising
Josh's Professional Background:
For 11 years, Josh was Vice President of Operations for Dellinger Advertising/Pedder Publishing, responsible for producing The Community Service Book which was a tool used by area non-profits to raise funds.
Josh currently is Lead Developer / Project Manager for Sunrise Marketing.  Sunrise Marketing specializes in being a total source for not only web development but graphic design, printing services, and marketing for clients. Since 2011 Josh has worked with Sunrise Marketing to build complex and custom e-commerce solutions for many businesses.
Josh is also employed as Director of Administration and Communications with his church, West UMC where he not only manages their website, social media and communications needs but serves with worship production as well.
Josh's Personal Background:
Originally from Boston, NY (a small town outside of Buffalo, NY)
Eagle Scout (with Bronze Palm)
Moved to Charlotte, NC in 1996
Avid Disney Buff
Loves to Golf with his dad and brother
Loves to travel, especially cruising on Royal Caribbean (Check out www.CallMaestro.com for great cruising experts)
Favorite Restaurant:  Taste of Buffalo Pizzeria in Huntersville, NC