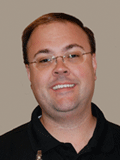 Josh has over 15 years of Web Development Experience. He is well versed in Web Design Principals, Methods and Techniques as well as Hosting and Server technologies.  He has an endless list of clients ranging from basic site designs to full scale web applications.
Josh is Lead Developer / Project Manager for InteractivePHP.
Josh is an Eagle Scout (with Bronze Palm) and an avid Disney buff. His favorite down-time recuperation spot is Orlando, of course… and occasionally, you can catch him on a cruise.